This page is provided for information purposes only. Please keep in mind that the NCRM Alumni web site does not represent the church or the mission. Official information about the mission should be obtained from the mission office (address below).
History
The following timeline represents the various missions that North Carolina has been part of.
Southern States - Organized 1 Nov 1876
East Central States - Organized 9 Dec 1928
Central Atlantic States - Organized 26 October 1947
North Carolina-Virginia - Organized 10 June 1970
North Carolina - Organized 18 July 1973
North Carolina Greensboro - Organized 20 June 1974
North Carolina Raleigh - Organized 1 July 1980
The North Carolina Raleigh Mission now roughly covers the Eastern half of the state. Until recent years, the mission covered the area shown in this map.
Note: I'd appreciate if anyone can provide me with current, detailed boundaries for the mission.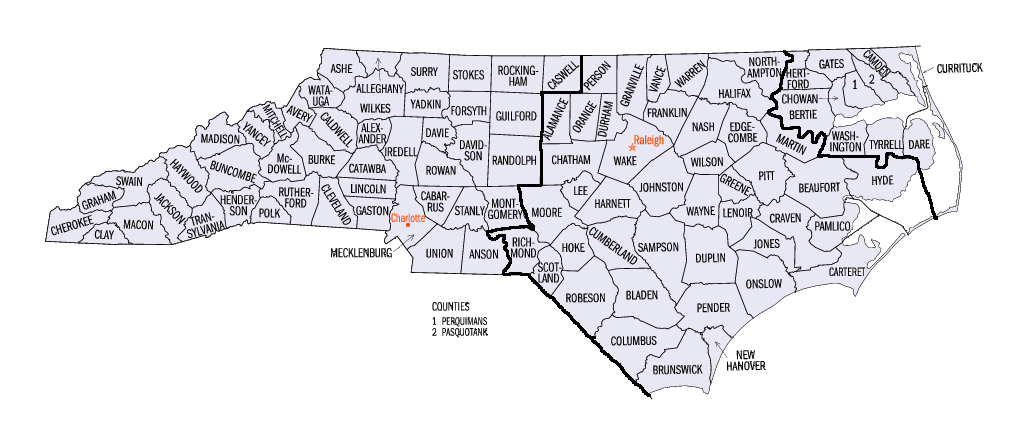 Click the map for a larger picture
Mission Office
The address and phone number to the mission office is as follows:
North Carolina Raleigh Mission
5060 Six Forks Rd
Raleigh NC 27609

6508 Falls of Neuse Suite 100
Raleigh, NC 27615-6845

(919) 876-2091